What Clients Are Saying About Debbie "The Difference Is In The Details"
---
Kadee - 1st Time Home Buyer
I can't say enough great things about my experience with Debbie Walker and Keller Williams. Debbie exceeded all my expectations during my first home buying experience! I would strongly recommend her as a realtor to any of my family and friends. She was very kind, knowledgeable and most importantly helped me stay in my budget. I'm very grateful for her and love my new home! Kadee
---
Cliff and Breanna
What can we say about Debbie ….Well we loved her ! When we first met her she told us she is very diligent and resourceful and does her homework on everything. Boy was she right. We couldn't have found a better agent to have sold our home. We loved that she explained everything to us even on closing; she was there with us and for us. Whenever we buy or sell our next home we will use Debbie. Need we say more? Words can't describe how much we appreciate her kindness and thoughtfulness. With Regards, The Dray's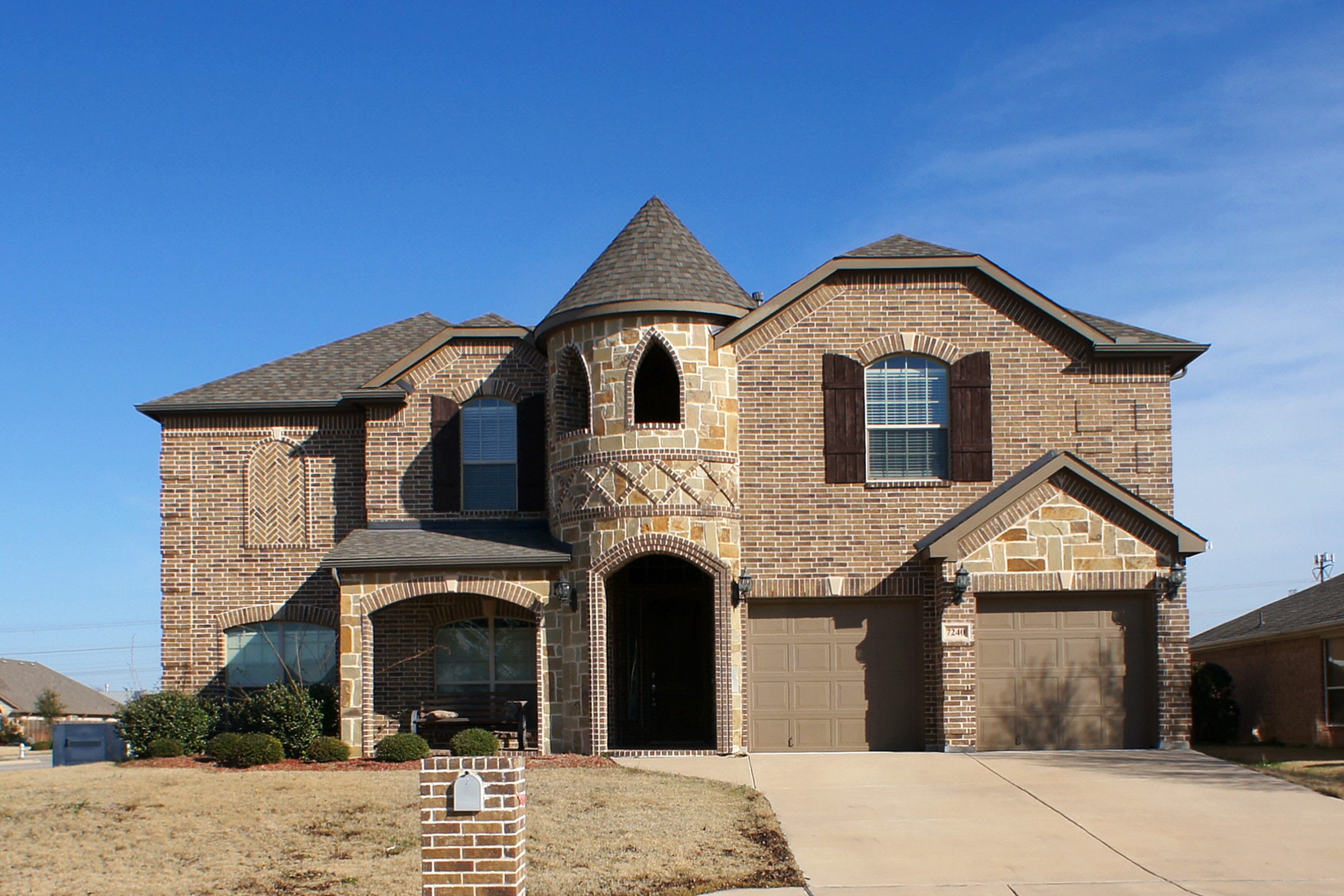 ---
Jamie And Joe - Relocation To Fort Worth
Debbie - Thanks a million for everything. You have been with us from the beginning and now our journey has come to a close. We have our beautiful new home and a great new friend. We love our handprints on our new home. Jamie and Joe.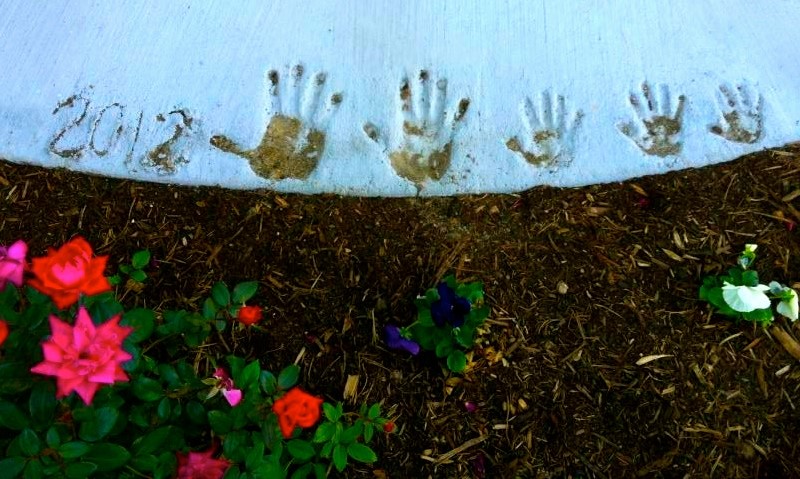 ---
Jody And Michael - Military Relocation
Debbie was a tremendous help in our move from Italy to Texas when we relocated to the Joint Reserve Military Base in Fort Worth, Texas. Since our move, Debbie has been a continuing source of info. I would recommend Debbie Walker as a real estate agent to any of my friends or co-workers that will be moving to the area. Jody and Michael
---
Jeannie and Randy - Watauga
Thank you for all your help during the selling and buying of our homes. You went many times above "the call of duty". No more moving for us ... We will just refer other people to you.
---
Angela - Relo to Colorado
Thank you so much for all you did for us. There is no way we can ever really thank you.
---
Efren - First Time Home Buyer
Debbie, it was great working with you and I really love my new house.
---
Mark and Damaris - Relo From California
We are very glad to have you as our Realtor and look forward to a long, lasting friendship.
---
Bob and Amy - Fort Worth
Debbie Thank you, thank you for all your hard work during the sale and purchase of homes. You are an absolute delight to be around and work with. The "welcome basket" was the icing on the cake.
---
Ken and Bonna - Fort Worth
Debbie did a SUPER JOB of finding us a home that met our needs at a price we could afford. She also put us in touch with a lender that got the job done to our satisfaction. We really appreciate the efforts of Debbie and her support system.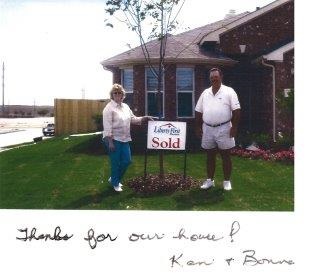 ---
Brian and Jennifer - First Time Home Owners
Debbie was terrific. She is a great agent and we would recommend her to all our friends. She made our house looking experience a pleasure. Thanks Debbie for everything! We are so excited about our new house.
---
A. Scott White
Debbie is extremely knowledgeable, pleasant and professional. The experience of selling a house is not easy but Debbie made it much easier. A.Scott White
---
Linda Workman - Providence Title
Thank you for allowing me to close with you. It was an honor to work with you and I greatly appreciate your friendship. Linda
---
Jack and Emma
Debbie, most of all thanks for all the special attention that you have given us (and our kids) over the past 2 years. You made everything so smooth. Jack and Emma
---
Laura and Taylor - 1st Time Buyers
To say Debbie did an "outstanding job" during out home buying experience would be an understatement. Debbie took into account our needs and wants, while providing exceptional market insight in a professional and courteous manner. Her experience and knowledge allowed us to enjoy the home buying process. As first time home buyers, she answered her questions and provided an enjoyable experience! She is fantastic and we adore our new home. Laura and Taylor
---
Jennifer and Steven - Move Up Buyers
Debbie Walker was a pleasure to work with. She made the whole home buying and selling process stress free for us! I will definitely turn to her for any future real estate needs I may have in the future. We love her! Jennifer and Steven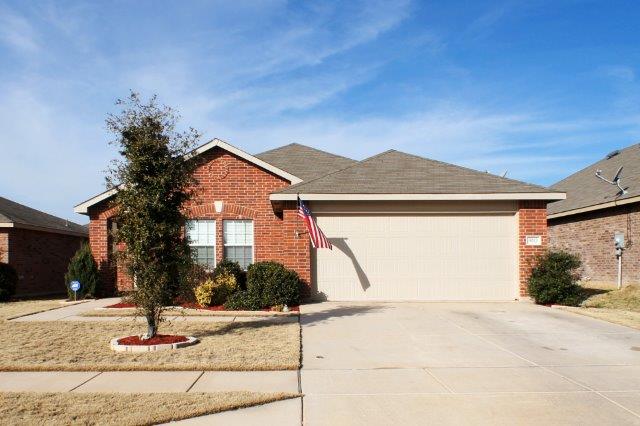 ---
Letaine - Haslet, TX
Debbie knows her stuff. Letaine
---
Ginger - Transfer to San Antonio
Debbie was always available to answer any question I had. She is a nice person. Ginger
---
Wanda and Chris - Fort Worth
Debbie, You have made the past 2 months of my family's life so very happy. God has truly blessed us with a dear friend in you. We are excited about the upcoming holidays (we will finally get a chance to slow down and enjoy our home). I hope this thank you finds you in the best of health and we are looking to have you over soon. Wanda and Chris.
---
Debbie - Fellow Realtor
Dear Debbie, I wanted to thank you again for our smooth transaction. It is so nice to work with a professional. It makes it so much nicer for our clients and ourselves. Thank you and best wishes. Debbie - Southlake, TX
---
Amy - Fort Worth, Texas
Debbie Walker is awesome. I've already referred her to several people. They have been extremely pleased as well. I refer her every chance I get.
---
Randy
Debbie did an outstanding job working with us throughout the overwhelming ordeal of selling and buying a home. She went beyond the call of duty in many ways and I am very grateful to her for always being there when I needed to talk with her about my concerns. I highly recommend her to anyone that needs to buy or sell a home.
---
Ken - Fort Worth, Texas
Debbie did a SUPER JOB of finding us a home that met our needs at a price we could afford. She also put us in touch with a lender that got the job done to our satisfaction. We really appreciate the efforts of Debbie and her support system.